WHY WENDI FARMS
When I was teenager, I had the opportunity to attend high school in America, where I lived with an American host family in Vermont.
Like my family, they also run a family farm, called "Larson Farm," and I couldn't help but notice that they shared some of the same struggles as my family did even though they weren't farming coffee
In Luganda, "wendi" means "I am here and ready to go." As a child in Uganda, I got up with the sun every morning to pick coffee beans or pull weeds on my grandfather's coffee farm. Every day before heading out to work the fields, we all drank tea—all of us, that is, except for my grandfather, who drank a mysterious syrupy drink that made him more upbeat and energetic.
After taking the last sip he would always say, "Wendi, sisimuka JJaajja muwanga eyakola ebirungi mu nsi eno, ebisobasobaganye ng'obugulu bwengongolo, wendi," which means, "I am here and ready to go. I call upon all those who came before me and knew this drink to give me strength. Let's get to work so everyone can taste it! My grandfather labored relentlessly just to keep eight acres of coffee barely economically viable, so we never understood why he would mortgage off a portion of the farm for someone else to harvest the coffee every time it was ready for harvest.

He was always selling it at a loss, while the buyer turned it around and made 80% more profit than we did, even though we were the ones putting in several months of intensive physical labor. We struggled to earn enough money just for basic life necessities like food and clothing, leaving very little money left for school tuition (public school isn't paid for by taxes as it is in America). These are common struggles for many small family farmers in Uganda. Today, my cousin owns the farm and has replaced most of the coffee with vanilla, but like my grandfather, he also struggles to earn enough money. In his case, he has to sell the vanilla beans while they're still green because he doesn't have the money to spend on the necessary equipment to cure the pods and secure it from thieves. I have since gained my own farming experience as a small farmer in America, and my aim is to use what I've learned to help my family and friends back in Uganda, and to be the link that helps you obtain coffee and vanilla—products that can't grow successfully in most of the U.S.—from small, family-owned farms in Uganda, giving your purchasing experience a local, family-friendly feel even though they are grown halfway across the globe. Wendi!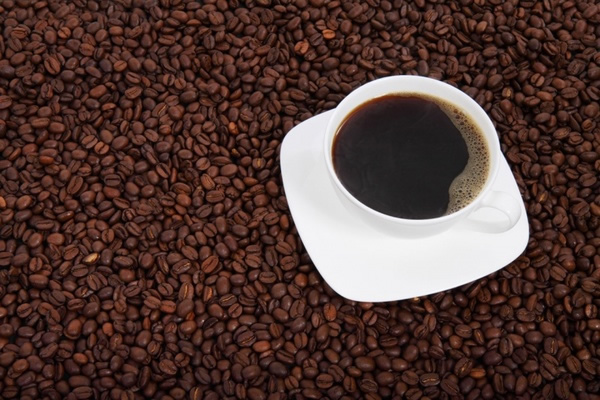 OUR GOALS
It wasn't until adulthood that I realized the drink my grandfather had each morning and wanted so much to share with others was, in fact, coffee, and I've never forgotten what he always said after drinking it. Fast-forward twenty-five years later and Wendi Farms was born. I am here and ready to go, and our goal is to ensure that farmers like my grandfather and cousin earn enough money not only to barely survive with just the minimal necessities, but to thrive and send their children to school.
Wendi Farms accomplishes this by buying vanilla and coffee (Robusta and Arabica) from small, family-run farms, having it graded, and then selling it directly to consumers in Africa, Europe, and North America.

Specifically, through the generosity of your purchase, Wendi Farms helps farmers in Uganda by:


When you buy:-
Paying farmers more than fair trade prices
Donating a minimum of 2% of the profit to The Uganda School Project, a nonprofit organization to cover the cost of tuition for Ugandan students in grades k-12 and trade schools irrespective of political or religious affiliations
Donating 1% of the profit to organizing workshops for sustainable farming in the regions where we obtain our coffee and vanilla.
We provide high quality services to our customers by delivering the values and the organic flavours of the real farm products.
FARM PHILOSOPHY
Customer's satisfaction is our priority
OUR FARMING EXPERIENCE
As a teenager I attended high school in America as an international student. I lived with a family in Vermont that owned a small, family-run farm, and I couldn't help but notice they shared some of the same exact struggles as my Ugandan family even though they weren't farming coffee and vanilla. Meanwhile, at school, I noticed I was putting quite a bit of money in the vending machines without a second thought, and it occurred to me that I could donate the same amount of money to cover the cost of a child's semester of school in Uganda, and so, with the help of my host family, I started a nonprofit organization called The Uganda School Project to do just that.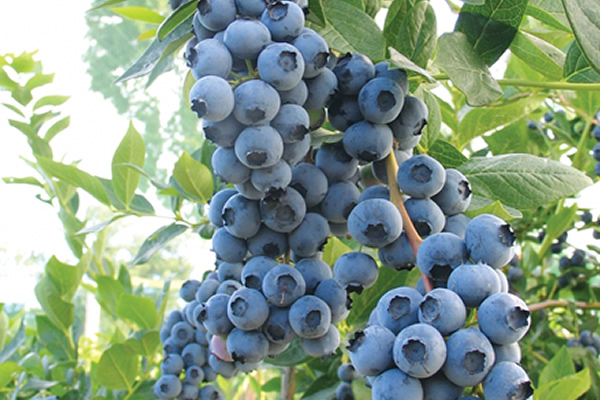 Sell directly to consumers
After high school I earned a bachelor's in both Biology and Community Health Development, and from there I graduated from Pharmacy school with a PharmD. A few years later I relocated to Bellingham, WA where I bought a five acre blueberry farm.
During my first year as a blueberry farmer, I sold my harvest in August to a "middleman" at a fruit processing plant, and I was quite shocked to learn that I wouldn't know how much I was paid per pound until November, when I would receive a mere 10% of my gross sale, with the final payment not arriving until late December or January.
Because of this, I had to borrow money to pay the folks I hired to pick the berries, and after paying them, I was left with just twelve cents per pound, which is hardly enough to make the business of farming economically viable. Meanwhile, the average price of blueberries in grocery stores is $4 a pint.
In the subsequent years our business model has evolved and I now sell directly to consumers and other private buyers and businesses, allowing me to pay the folks I hire to pick the berries above minimum wage and keep up with the farm bills. This is the same model I envision for the small coffee and vanilla farmers I buy from in Uganda.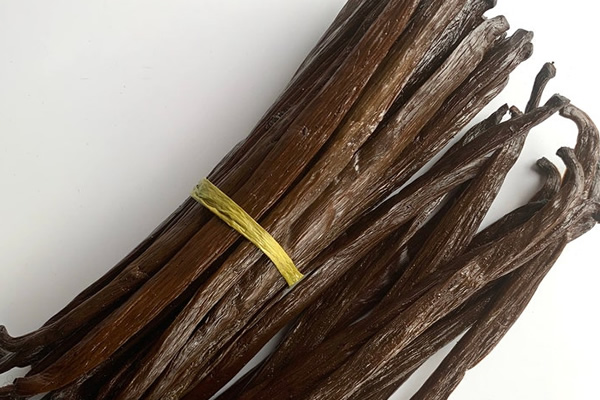 Much like wine
Vanilla beans grown in the soil of Uganda have a unique and delicious flavor that is distinct from the more commonly available vanilla grown in Madagascar.
Much like wine, location imparts unique regional flavor, and Ugandan bourbon-style vanilla is high in vanillin content with rich, earthy tones reminiscent of fig and milk chocolate, a delicious addition to your cooking, baking, and extract needs.
Unlike other regions where vanilla is grown, Uganda has two growing seasons, ensuring a fresh supply year-round. Our beans are packaged in a vacuum-sealed pouch for maximum freshness.